Messi receives a unique gift from a beautiful female fan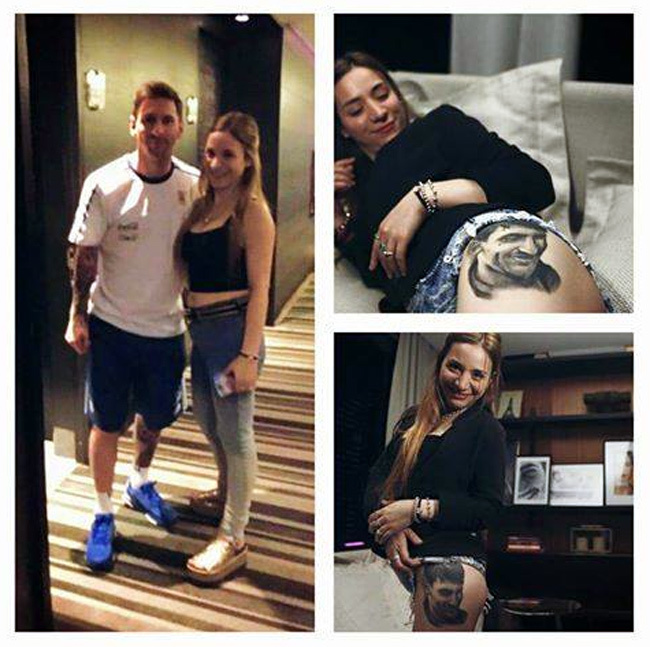 Description: Forward Lionel Messi has received a surprise and unique gift from a female fan while playing for the Argentina national team during the World Cup 2018 qualifiers.
According to reports, the female fan named Carla Miranda went to the Radisson Petra hotel, where Messi and his teammates were staying, to show off the tattoo of Messi's portrait on her left thigh.
Carla was overjoyed to meet her idol. "Thank God for giving me the chance to meet Messi. You should have seen the surprise on his face when I showed him my new tattoo," the excited fan revealed.
It is known that Carla is a die-hard fan of Lionel, and she regularly follows his matches.
Currently, Messi is training with the national team to prepare for the upcoming World Cup 2018 qualifier against Bolivia, which will take place on March 30.
Here is a close-up of Carla's amazing tattoo of Lionel Messi: